Artist led Art Classes at the Mercer Gallery in Harrogate.
Posted on
I've always got real joy from being a part, however small, of someone else's creative journey, and as such I have taught, and mentored, both budding and more experienced artists for many years. So when Karen, from the Mercer Gallery in Harrogate, approached me during my 'Imaginarium' exhibition at the Harrogate Theatre in August 2016 about working with the gallery in 2017, I was excited about the possibilities to say the least.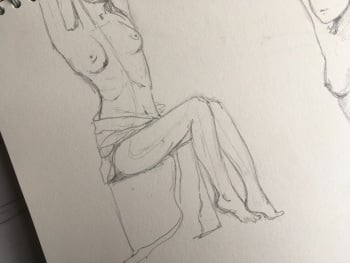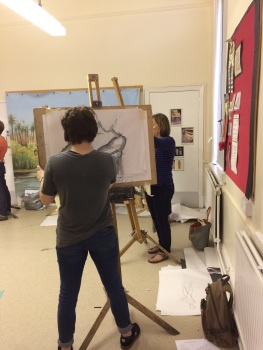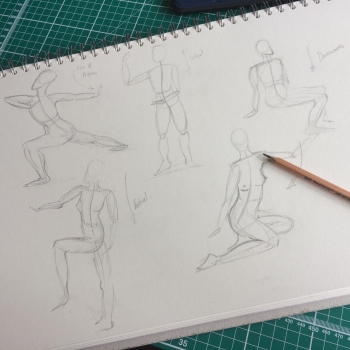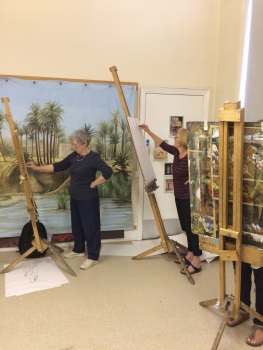 Various emails and meetings ensued, and a schedule of classes and workshops that I would lead was settled upon. The Saturday Art Club for 10 year olds and older, has now run for two series and is hugely popular. The kids bring their creativity and enthusiasm in spades every week, and we've used works of art from the gallery collection to inspire work made with various techniques and mediums.
The first series of Life Drawing sessions became booked out within just a couple weeks of the dates first releasing the dates! The sessions are relaxed and friendly with direction and instruction available from a professional artist for those who need it. Basic materials are provided, and you can book in for as many, or as few, of the sessions as you like. More dates are now scheduled due to demand! Obviously these sessions are Adults only (discount available for Harrogate College students) and it should be noted that a nude model is present throughout.
And now, due to many, many requests, as from Autumn 2017, I will now be leading an adults art class on Friday afternoons. These classes will run in 4 week blocks and will focus on developing students artistic repertoire through the development of drawing skills and working with pencil, pastels, linocut & drypoint printing techniques, watercolours, papercut & collage and other mediums. We will also take a look at works of art from the gallery's collection and exhibitions to inform and inspire our work.
In addition to all this, I also led a walking sketchbook session through our beautiful Valley Gardens. A resounding success with those that braved the rain, despite us all getting a bit soggy! A lovely hot cuppa and some biscuits at Harrogate Museum at the end of the session soon chased the chill away. More of these sessions will follow.
Working with Karen and the team at the Mercer Gallery is an absolute pleasure, and it is wonderful to see such a forward thinking gallery embracing and nurturing the creativity of the community which it serves. To be a small part of that is a privilege.
The Mercer Gallery in Harrogate run various workshops, classes and drop in sessions throughout the year, with myself and other artists leading the sessions. For more details and to book please call 01423 556188.